Free Shipping $99 or more, restrictions apply. Use discount code SHIP FREE at checkout!
Login
Log in if you have an account
Dont have an account? Register
Fishing report for 4/17/23
17 Apr 2023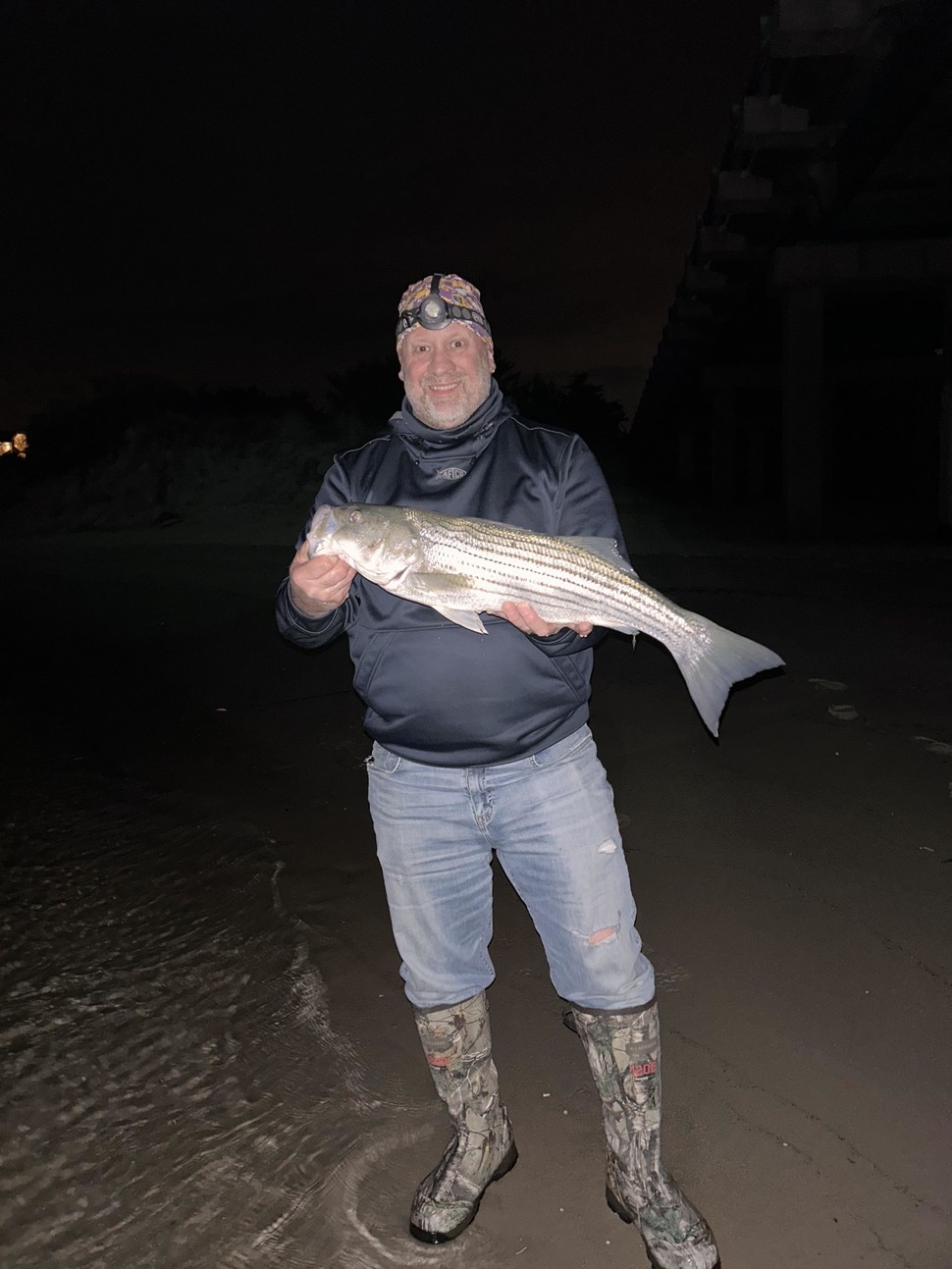 The spring bite is officially upon us. Water temps have jumped dramatically. The bay water temp is fluctuating between 54 degrees and 62 degrees. Ocean temp is in the low to mid 50's. Which is setting up for some incredible action.
River action is still great. Perch are still heavy up the rivers on bloods and grass shrimp. Bass up the rivers are still making an appearance. Clams and bloods bait wise, Plastics and top water plugs around the out flow creeks on an outgoing tide are working great. 
Tog fishing is really heating up. Out front big tog pushed into 50-60 feet of water. Lots of 20 plus inch keepers. Tog have also began entering the bay over the past 2 weeks. Lots of shorts around the piers but also hearing a decent amount of keepers. 
Striper action has completely blown up. Seems striper are just about everywhere now as that are making that push from the rivers with some migratory fish showing as well. Bay action during the day seems to be more bait, Clams and bloods. Nighttime around the bridges and piers switches to more plastics. Inlets have kind of went off as well. But it's definitely plastics over bait. Any bait seems to be just attracting sands sharks and skates. Smaller brighter plastics 3.5 & 4 inch paddle tails, brighter the better. Small poppers, topwater's & divers have been producing as well. No real rhyme or reason honestly on time or tide. They are there when they are there. Haven't heard anything to push a high or low tide bite. Lots of schoolie sized bass as well as numerous 30 plus inchers. Surf side has started as well. Few fishing being caught on clams. Jetties have started producing lots of schoolie bass on soft plastics.
Thanks to Captain Frank Breakell of Brynnie B Fishing for our cover photo. This was caught last night 4/16/23 fishing the inlet on a pink zoom. A beautiful 27 inch nighttime bass!